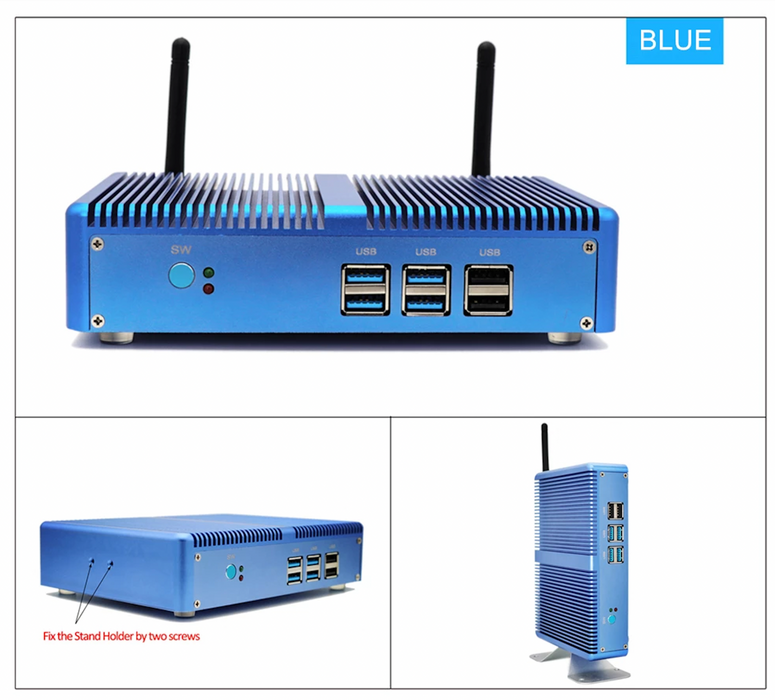 Retro Gaming PC is an industrial based design made for intense environments.  It is ideal to be placed inside our arcade cabinets where air movement is at a minimum. 
Specs:
- Intel Celeron 1.40Ghz Low-Voltage Processor 
- 8gb system memory
- 256gb MSATA SSD
- Wireless Wifi 
The system comes pre configured with Debian Linux OS and RetroPie. 

System has the ability to be expanded with more memory and SSD SATA, extra cables are included in the box for your future use. 
*As per copyright and IP laws, we do not install any ROMS on our systems.  To install games that you already own onto this computer, connect a USB Flash Drive with the ROMS that you own following the guidance found on RetroPie's website.